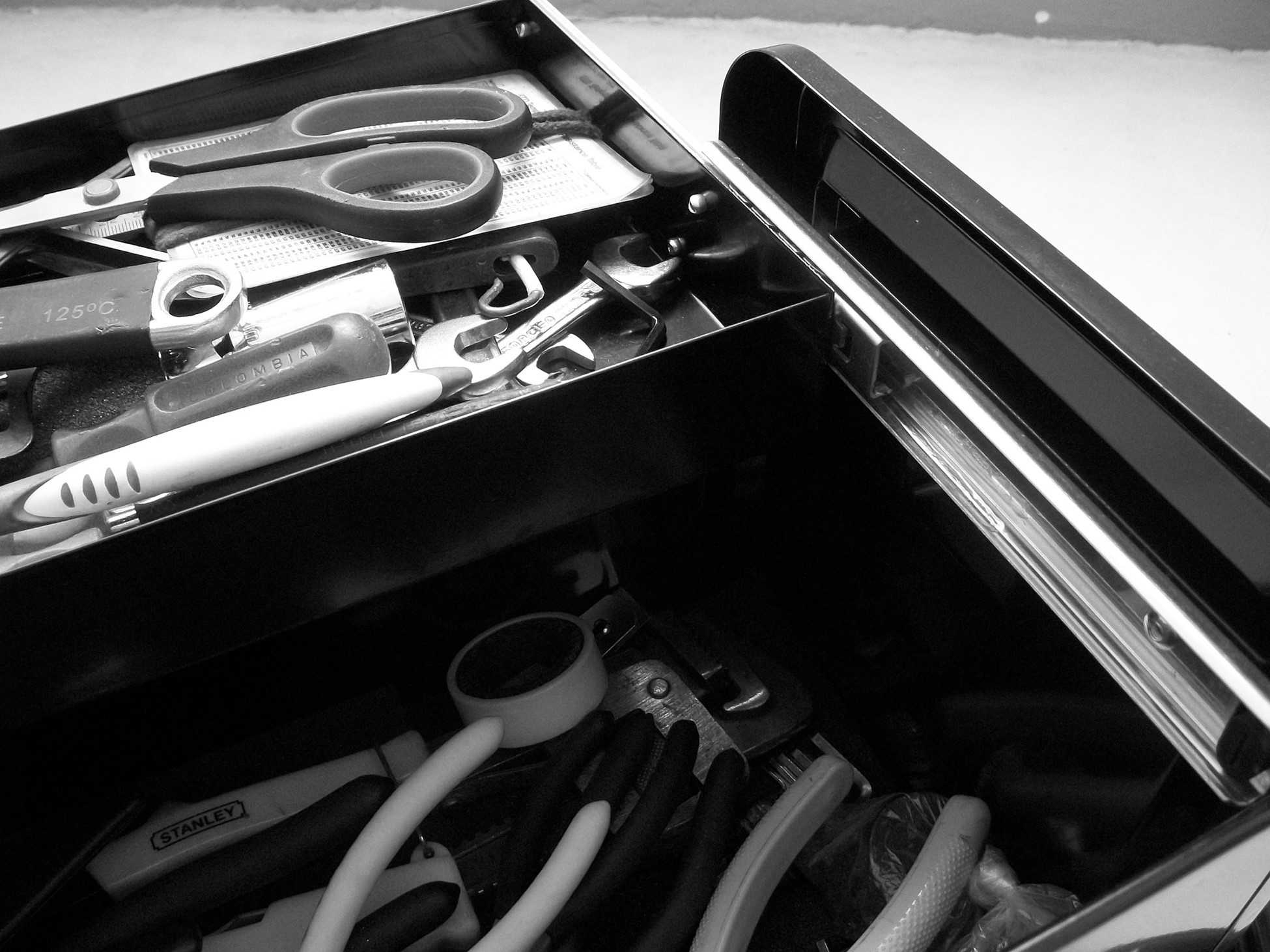 DYI or call your guy: Why do you need a wealth manager?
Doing pretty well
Picture this - I'll be at a networking event, wearing a sticker name tag and holding a plastic glass of tepid water, and a guy with a bad suit and even worse haircut will, out of nowhere, shout, "I don't get what you wealth managers do. I do pretty well on my own just using the internet." And, before I can respond, he's off to give his opinion again, rambling about the cheese tray to the hotel staff.
I wonder what this guy means by "pretty well." I live in a world of financial numbers and want to fire off questions like, "What benchmark do you use to measure your portfolio's return and risks? Have you reviewed the performance over a market cycle? Have you adequately planned for various risks? And, have you explored your legacy options?" Despite this strong temptation, like wanting to engage with random pointlessly 'hated it' reviews that you see on the page of your favorite book, I hold my tongue.
I wrote the book on it: Own Your Future
I've been in the trenches of the personal wealth management industry for over 25 years. I wrote the book on this. I've heard it all - the excuses, the myths, and the misconceptions. I came into this industry to help others maximize their resources and live better lives. Wealth planning is for those who want a concrete plan to achieve their goals and objectives. Wealth managers serve as the coach for those on the journey. In simple terms, good wealth managers are your coach, cheerleader, and manager, all wrapped into one well-informed package.
My book Own Your Future - One Woman's Story of Immigration and Financial Freedom is the perfect resource for those dipping their toe into personal financial planning. I wrote it to educate and inspire more people to start planning now to own their future. These people may be at the beginning of their journeys with limited means, those on the fence about what to do with the retirement portfolio they automatically started at work because someone told them to, and those who are "doing pretty well" and curious to learn more and do better.
Finding Good Financial Advice Can Feel Overwhelming
No matter how complex your finances are or how comfortable you manage investments, our mission is to close the gap between where you are in your wealth journey and where you would like to be. As your trusted financial advisor/wealth manager, let us help you to take control of life's matters better:
Significant Life Events
Marriage
Starting a Family
Divorce
New Job or Promotion
Unemployment
Inheritance
Caring for an Aging Parent
Starting a Business
Planning for Business Succession
Loss of Spouse
Increasing Financial Complexity
Finances naturally get more complicated over time. You earn more, invest in your qualified retirement plans, contribute to an HSA, buy life insurance, and so on. It's challenging to manage this and stay educated on all the topics.
You deserve a comprehensive view of your assets to identify investment strategies for maximizing returns and minimizing risks.
Lack of Expertise or Time
Managing your money and investment portfolio, researching, monitoring, and making investment decisions can become a job you dread. Time is precious, so let us do the tedious work, and we will keep you informed.
You deserve to spend time on what matters to you.
Household Strategy
Money disputes and disagreements may prevent you and your partner from moving toward a healthy wealth plan. Let us help you to smooth the conflicts and stay on task.
You deserve holistic advice.
We are not the wealth managers from your favorite movie
Wealth planning is not only for the wealthy. And a wealth manager is not a slick guy with slick hair who 'makes it happen' and not the guy from the movies some character refers to when he says, "I've got a guy."
My world couldn't be further from that. First, I'm a woman, and more women need to get into the wealth management industry because we have a different perspective than our male counterparts. Not better, but different and different views are essential to get the complete picture of anything.
Second, I have a fantastic group of clients I serve and a team that works to achieve our clients' goals. Last, I work with some of my clients' children, knowing that if younger people think about their financial futures earlier in life, they'll have time on their side to ride out the market's ups and downs.
Simply put, like any good coach, a good wealth manager is there to take your portfolio further than you can do on your own. Some people can do okay on their own, and some unusual success and failure stories exist. My goal isn't to be part of a "Can you believe it?" story.
Wealth managers are here to plan and provide that steady, experienced guidance for the journey. We're here to look at your whole picture - your kids, your marriage, your divorces, your businesses, your dreams, and your goals - whatever is unique to your world. After we gather your financial data and listen intentively to your story, we make thoughtful and objective recommendations on various areas of financial planning, including cash flow, budgeting, asset allocation, retirement planning, tax strategies, insurance, and estate planning.
We are here to serve you, to help you set and define your goals, to walk with you through the bumps, to celebrate the victories, and to remind you of what you told us before, even though today you may think your golfing buddy just gave you the financial tip of the century. We are here to guide you based on what you told us about what you want for your life and your legacy. And, like a good coach, to help you stay the course to ride out the challenges, especially during significant market downturns. We are fiduciary obligated to act in your best interest. As an independent firm, we do not receive compensation from vendors.
Who Do We Serve?
We help individuals and families who recognize that growing and maintaining wealth is a guided and ongoing process. Our expertise is particularly valuable to people who wish to be purposeful with their wealth to pursue their passions and dreams.
Corporate Executives
Women
Successful Professionals
Entrepreneurs
Accolades
100+ Satisfied Clients
Echo Huang won the Five Star Wealth Manager Award for the 12th Year in a Row
$157 Million Assets Under Management as of January 31, 2023
The 5th fastest-growing RIA in Minnesota*
The 63rd fastest-growing RIA in the United States*
The 9th fastest-growing women-owned RIA in the United States*
*Rankings conducted by Wealthmanagement.com in 2021
Let's Start a Dialogue
You can schedule a complimentary "Discovery" call to learn more about how we can help you with your financial planning needs and share information on our firm to see if our services are right for you.
You can find my book Own Your Future - One Woman's Story of Immigration and Financial Freedom on Amazon.
Tags: wealth management Financial Planning Investment management